November 2022
Annual Progress Report 2021-2022
Foreword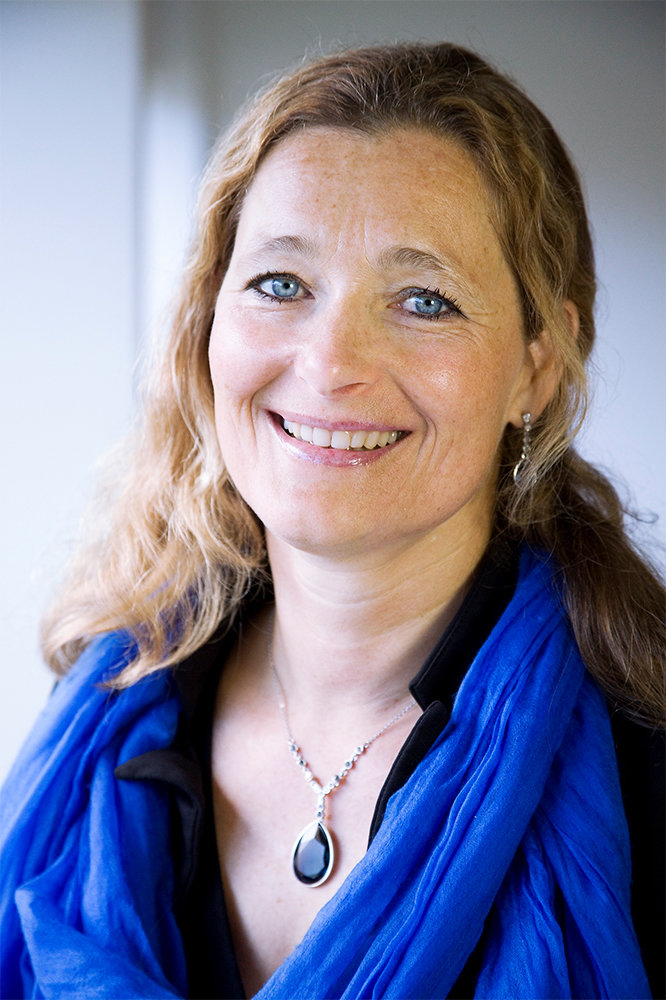 One year ago, I joined the International Responsible Business Conduct (International RBC) Agreement for the Metals Sector as its independent chairperson. It was an eventful year, both for the collaboration and for the Parties and individuals themselves. Global developments have had a major impact on the sector and those involved. Specifically, the repercussions of COVID-19, the war in Ukraine and the ensuing rising energy prices. The war in Ukraine and subsequent human rights violations as well as the European dependence on Russian gas make it clear that International RBC is more important than ever.
Despite these challenges, the Parties to the Agreement continued their separate and collective efforts for more responsible metals value chains. Most importantly, Parties showed an intrinsic motivation to improve companies' international RBC practices. This year, more companies have published an international RBC policy on their website and publicly disclosed their due diligence processes and progress. One of the first collective 'wins' of the year was the development and commissioning of the new due diligence webtool for companies. Companies used this practical tool this year for the first time to log the progression of their due diligence policies. Two due diligence knowledge sessions were also held to further support companies in their due diligence journey: one dealt with public disclosure and the other with the use of data sources for due diligence risk analyses. Questions on due diligence were raised in the wake of Russia's war in Ukraine. As a response to these questions, the Social and Economic Council published a white paper with frequently asked questions and answers concerning international responsible business conduct in Russia and Ukraine.
As for outreach activities, I was pleased to participate in the panel discussion of "Enabling a Just Transition" during the 15th OECD Forum on Responsible Mineral Supply Chains, organised by CNV Internationaal. It was a successful interactive webinar with more than 150 participants, interesting speakers and a varied programme. Along with the other speakers, insights were shared on how a multi-stakeholder approach identifies and mitigates the hidden risks of the global energy transition in key mining supply chains. I also had the honour of being interviewed by MRF Circulaire on the core issues at stake in international RBC agreements. Furthermore, I had two meetings FME, one of the supporting organisations, and they seem enthusiastic about the due diligence webtool and promoting the Agreement amongst their members.
More Collaboration
Last year, I noticed that the collaboration between the Parties had increased and that there were also more initiatives stemming from the Parties:
During a working visit to the A&M Recycling Group, we met up and discussed challenges and opportunities for working together; a speed-date session between the companies and the civil society organisations helped both groups to connect and build trust for collaboration on international RBC topics;
To avoid unnecessary doubling of work, the civil society organisations, with input from the companies, made a comparison between private regulatory standards and the Agreement. The conclusion was drawn that the Agreement requires very little double work on the part of companies;
An investigation into labour conditions in mines in South America was conducted by CNV Internationaal and the results were presented at the General Assembly in June this year;
Tata Steel visited a manganese mine and local stakeholders in South-Africa and was helped with contacts on the ground by other Parties;
Krommenhoek Metals, together with Global March Against Child Labour, decided to research the risks involved in secondary metals supply chains.
The lessons that these companies learn(ed) are incredibly valuable for other Parties too and we endeavour to facilitate the exchange of knowledge and best practices as much as possible.
Year 4
Looking ahead to Year 4, it is important to continue to support companies as they improve their due diligence processes and achieve tangible positive impacts in value chains. In order to accomplish this, strengthening cooperation between companies and civil society organisations is essential. As such, further development of collective projects will be of particular importance in Year 4. The Parties will also continue monitoring developments concerning the introduction of national and European due diligence legislation, and companies will also be assisted with preparing for this. Lastly, welcoming more and larger companies to the Agreement remains important as a way to foster supply chain transparency and collective action. Therefore, I would like to call upon all companies active in the metals sector to join forces with us!
Prof. dr. Tineke Lambooy
Independent Chairperson of the Agreement